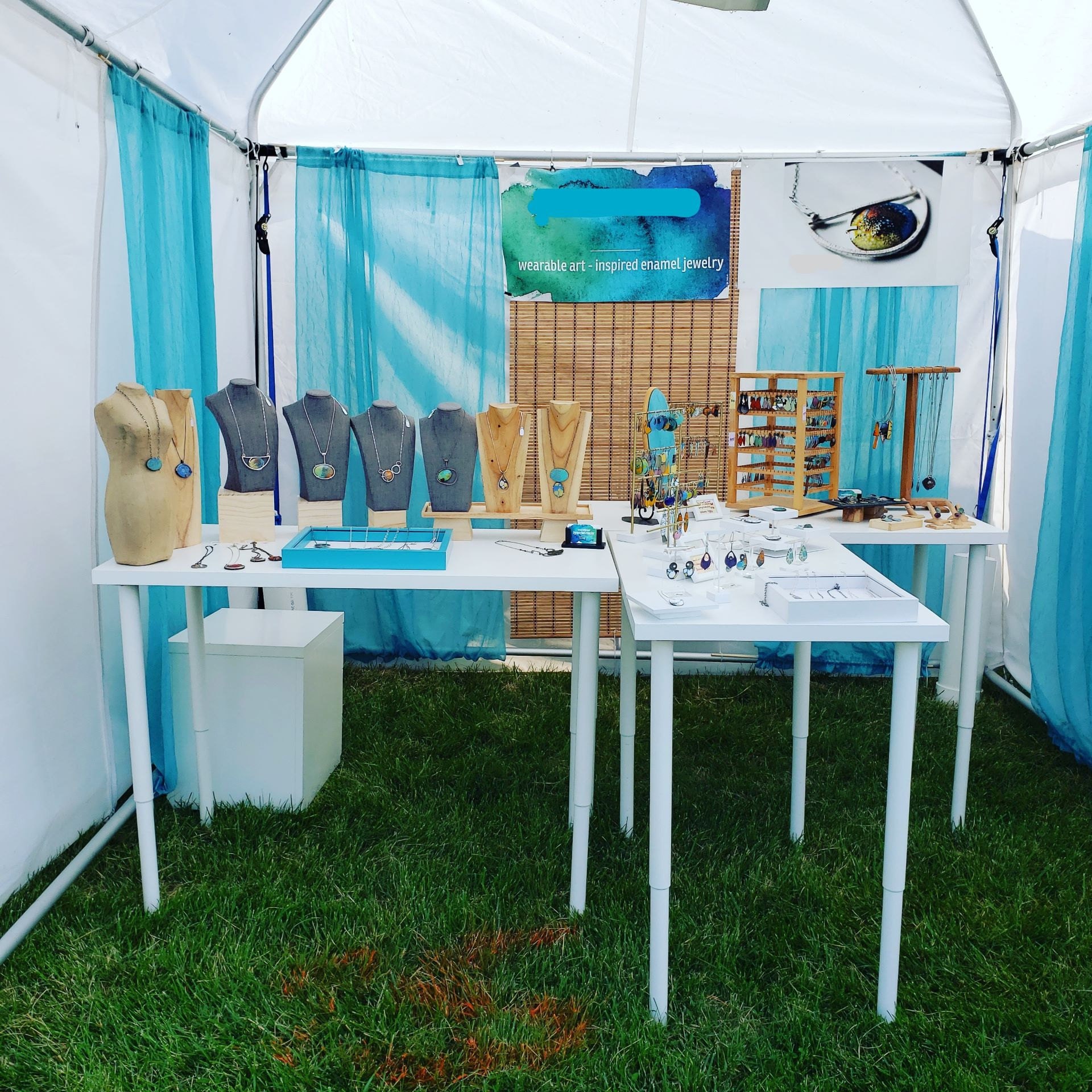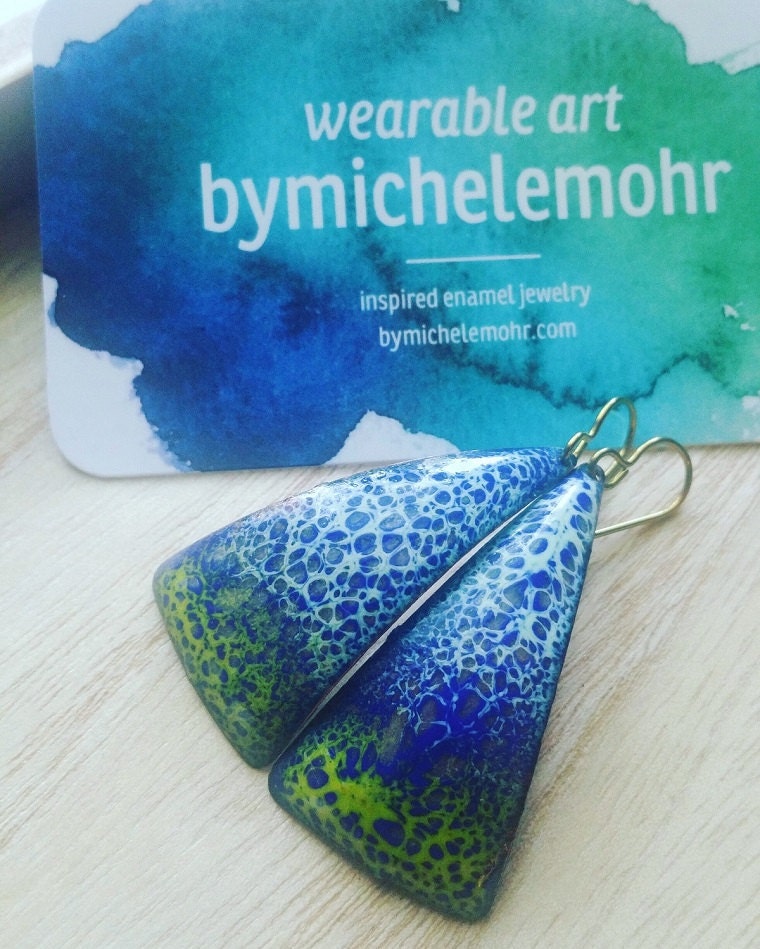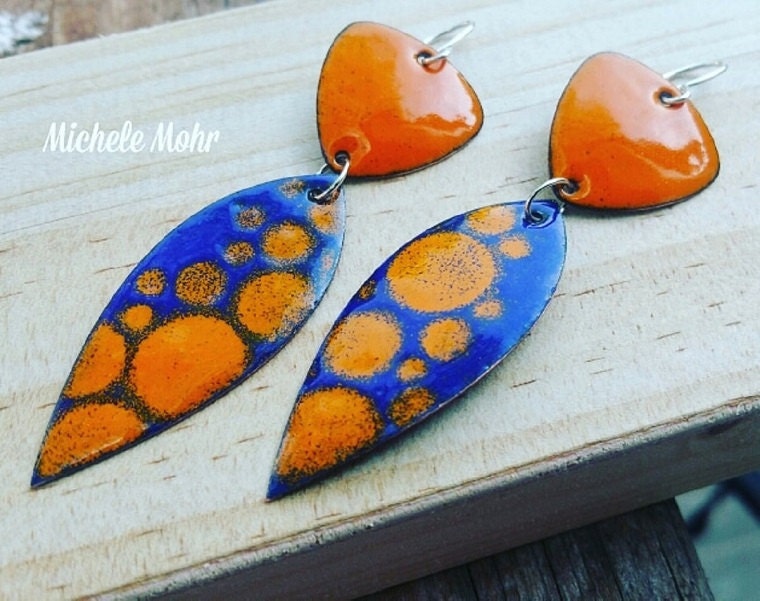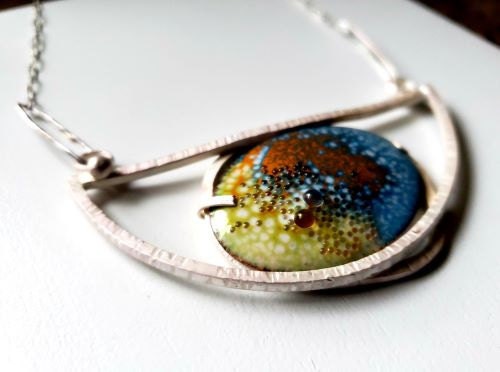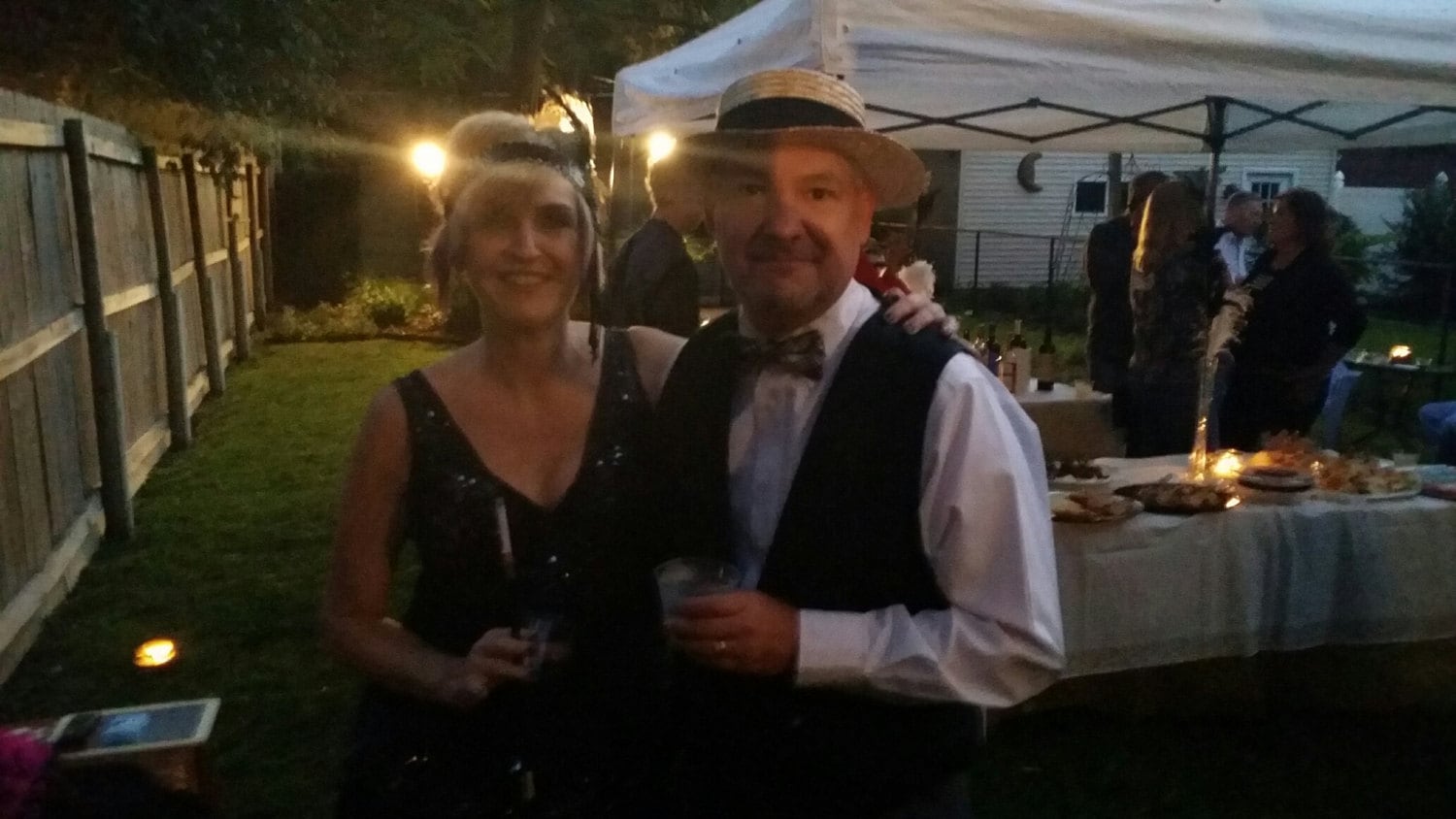 You can find me some of my pieces at Artisans in the Loop on Delmar in University City, Mo.
Juried Member of Best of Missouri Hands , Enamelist Society, Midwest Metalsmiths

Friends have always told me I have a flair for fashion. So, in April 2012 with the support of my amazing husband, years of corporate drudgery and stress related illness, I decided to give it a go. I started making jewelry from everything I could find....found objects, beads, leather, fiber, gemstones, etc. I opened my Etsy shop and started selling at local craft and art fairs. Over the last few years, I have expanded my skills to wire wrapping, metal working, and enameling on copper and silver. My main focus is vitreous enamel - glass fused to metal - creating wearable art. I continue to learn every single day.
It brings me great pleasure to share my creations with all of you. I enjoy meeting and engaging with new customers and friends and creating unique one of a kind creations for you.
Nature inspires me. I hope it shows in my creations. My style leans toward eclectic and bohemian. I hope you enjoy. Thank you for stopping by.

Member of Best of Missouri, Enamelist Society, Midwest Metalsmiths.